Innovative approach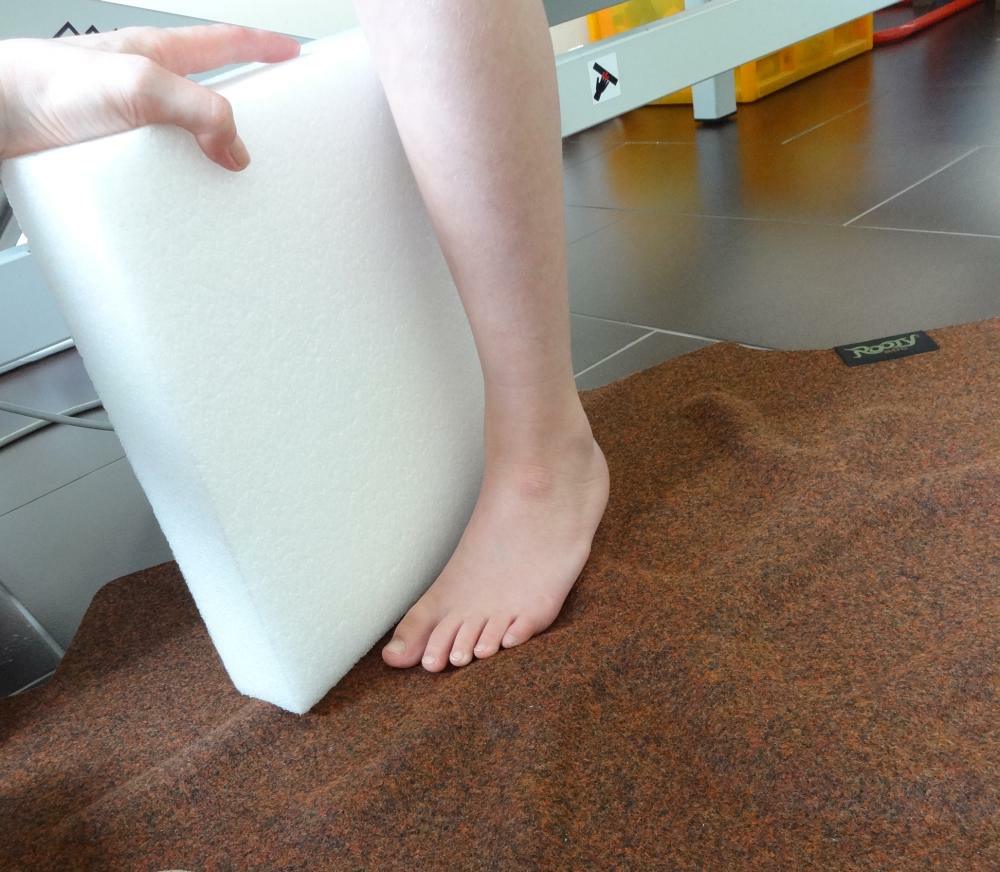 RootyRUG is a perfect aid for physical therapists who like to introduce innovative approaches to rehabilitation for child and adult patients alike. The RootyRUG provides uneven but stable support for the joints of the feet while still providing valuable tactile stimulation for the soles.
The characteristics of the RootyRUG are different from traditional balancing (i.e. inherently unstable) devices. It supports the physiological grip of the feet and the position of the ankles while the foot is adapting to the curvature of the RootyRUG. This leads to constant changes in the relative positions of the forefoot and heel of the foot.
Physiotherapists use RootyRUG especially for tactile stimulation of the feet, exercising proprioception, and training the foot to step. RootyRUG also be used as an aid in the rehabilitation of the feet and unstable ankles, balance disorders, or as an adjunct therapy to idiopathic walking on tiptoe for children.